Products from Calimacil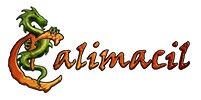 Founded in 2004 in the cold windswept plains of the eastern Canada, Calimacil set out from its inception to become a world-class supplier of high-end LARP and historical re-enactment foam weapons. Our lavishly decorated designs are inspired by the martial lore of history, legends and stories taken directly from the dreamscapes of heroic fantasy. Our products are manufactured by an eager band of artisans made of passionate LARP players, martial arts practitioners and hardcore gamers. Playing is a fundamental part of the company's ethos as it focuses our creative energies and drives us to create new exciting weapons models. best foam weapon to play with.
No results were found for the filter!
Hersir - The King's Will
Legend Historically speaking, it would seem, some Viking commanders received the title of Hersir . Proud warriors, their prowess were told by the skalds across the land. These leaders had the reputation of organizing, prepare and lead...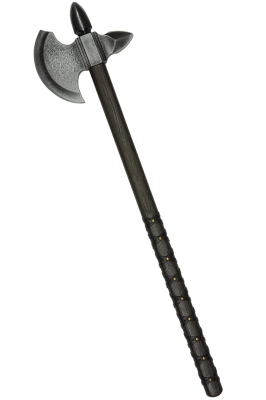 Indo-Persian Axe
Legend As he was riding across the arid plains, he could start to smell the saltiness fill the air. They were certainly closer to the sea, and would soon reach their target. Looking at his axe, fixed on the saddle, he couldn't help but...

Treville Guard
The Treville guard is an interchangable guard for the rapier swords. It will also fit our katana, wakizashi, Cretzer daggers and swords

Doppelsoldner Guard
The Doppelsoldner Guard is an interchangable guard for the Doppelsoldner two-hand swords.

Agrippa Guard
The Aggripa guard is an interchangable guard for the rapier swords. It will also fit our katana, wakizashi, Cretzer daggers and swords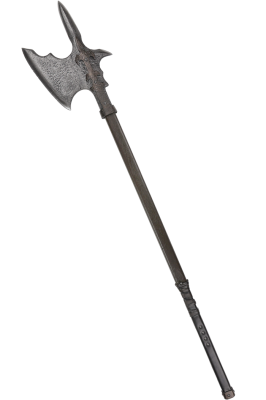 Falcon Halberd
How do you think that we, the Swiss people, were able to keep the peace in our lands, free from invaders and wars, through all the scarring conflicts of the Renaissance? While the French were fighting with straight swords, and...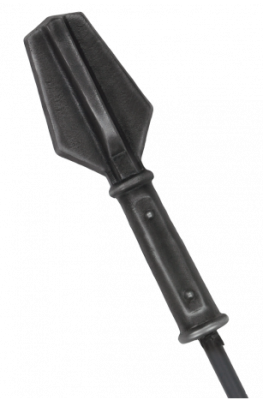 Telescopic Spearhead- Veteran
The Veteran Collection adds a unique touch to every Calimacil foam weapon. Battle scars and other wear marks are added to give it a more realistic appearance. The process is done completely by hands by one of our artists; making every...
Highlander III - Collosal
Workshop The Highlander III LARP claymore is a sight to behold. Its steel guard and pommel complete the brown handle, which is slightly studded for a better grip. The two-handed-length, steel-coloured blade has a silver edge for an...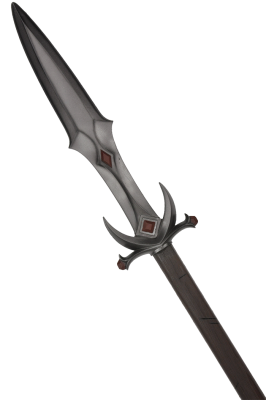 Elder Spear
The Elder Spear is a 6ft polearms ; it's a Wooden Staff and a darker Kira blade, decorated with some battle-marks. It's a limited edition! About this item : Our polearms were never intended to be used for poking, they are slashing...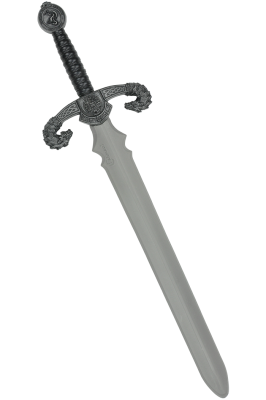 Nimilgyr The Dragon Slayer
Legend Ten years it has been. Ten years since the Red Terror came for its tribute of gold and gem. Ten years since my father, in all his bravery, tried to deny it. Unfortunately though, no one can say no to a dragon and stay there to...