Products from Calimacil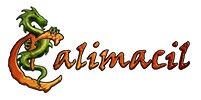 Founded in 2004 in the cold windswept plains of the eastern Canada, Calimacil set out from its inception to become a world-class supplier of high-end LARP and historical re-enactment foam weapons. Our lavishly decorated designs are inspired by the martial lore of history, legends and stories taken directly from the dreamscapes of heroic fantasy. Our products are manufactured by an eager band of artisans made of passionate LARP players, martial arts practitioners and hardcore gamers. Playing is a fundamental part of the company's ethos as it focuses our creative energies and drives us to create new exciting weapons models. best foam weapon to play with.
No results were found for the filter!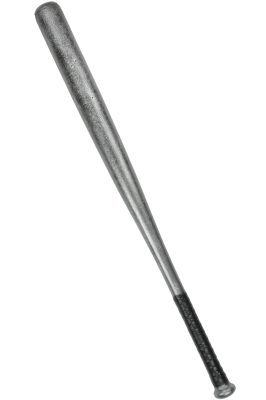 Baseball Bat
Gimme the bat, Marge...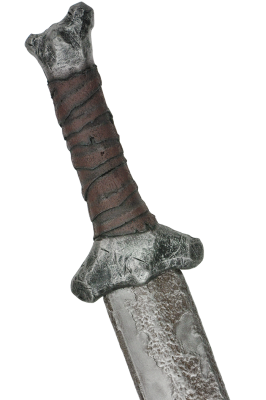 Gorz - The Sticky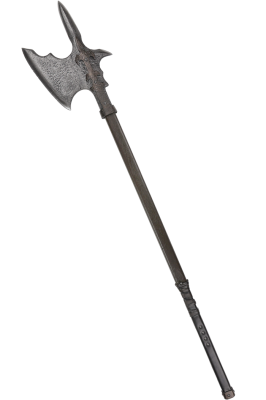 Falcon Halberd
How do you think that we, the Swiss people, were able to keep the peace in our lands, free from invaders and wars, through all the scarring conflicts of the Renaissance? While the French were fighting with straight swords, and...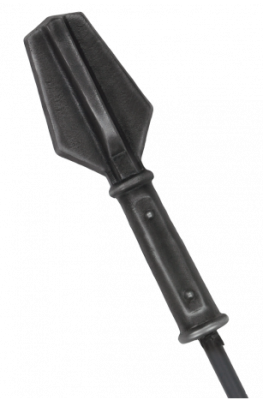 Telescopic Spearhead- Veteran
The Veteran Collection adds a unique touch to every Calimacil foam weapon. Battle scars and other wear marks are added to give it a more realistic appearance. The process is done completely by hands by one of our artists; making every...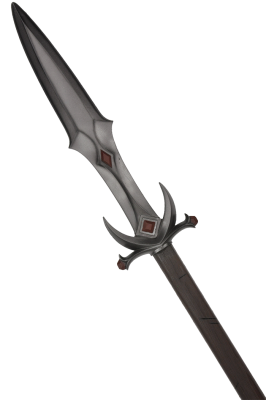 Elder Spear
The Elder Spear is a 6ft polearms ; it's a Wooden Staff and a darker Kira blade, decorated with some battle-marks. It's a limited edition! About this item : Our polearms were never intended to be used for poking, they are slashing...
Highlander III - Collosal
Workshop The Highlander III LARP claymore is a sight to behold. Its steel guard and pommel complete the brown handle, which is slightly studded for a better grip. The two-handed-length, steel-coloured blade has a silver edge for an...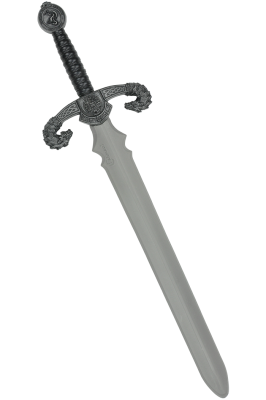 Nimilgyr The Dragon Slayer
Legend Ten years it has been. Ten years since the Red Terror came for its tribute of gold and gem. Ten years since my father, in all his bravery, tried to deny it. Unfortunately though, no one can say no to a dragon and stay there to...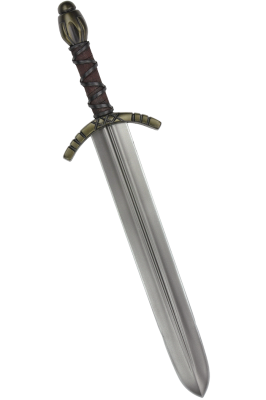 Alesia Bulwark of Gaul - Dirk
Legend Vercingétorix trusted companion until the very end, it sealed his fate through the surrender. It is said that Cesar took it from the weapon dropped by the Gaul chieftain, and always kept it close to grant him luck on his future...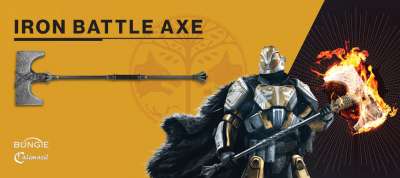 Iron Battle Axe - Official Destiny Replica
From Bungie 's critically acclaimed first person shooter, Destiny , this Iron Battle Axe is an official replica crafted and designed from original in-game assets. Made of safe foam, it is soft enough to ensure a safe usage in mock...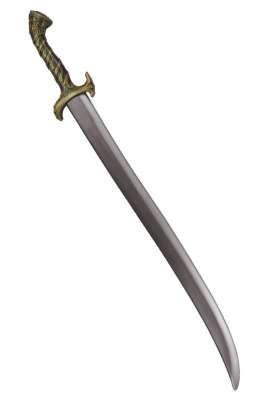 Luinir - The Star Forged
Luinir The Star Forged (Formerly Scoiatael) Legend For four days and four nights, she had been on the hunt. Across rivers, woods and plains, she followed her prey. Looking at the tracks, she deduced she was getting closer still. The...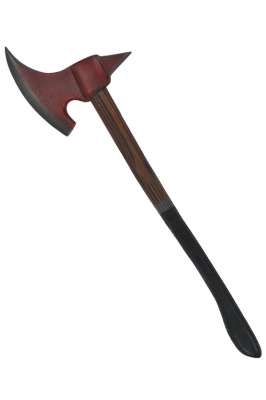 Johnny - The Shining Axe
As the world was coming to what seemed like its end, there was not much survivors could still rely on. Food was scarce, safe shelter hard to find, and trusted partners were a long forgotten fantasy. The only remaining thing that could be...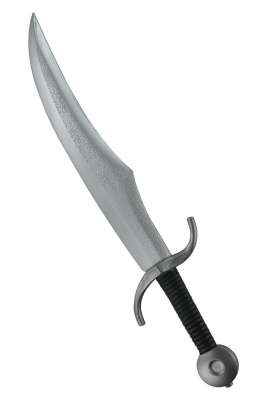 Persian Dirk
Tailored for Middle-Eastern characters, this sword could be efficiently used by any agile warrior, spinning its way through the battlefield. This is also why it's highly praised by Elves, who know this blade can be devastating in the...