Products from Calimacil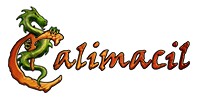 Founded in 2004 in the cold windswept plains of the eastern Canada, Calimacil set out from its inception to become a world-class supplier of high-end LARP and historical re-enactment foam weapons. Our lavishly decorated designs are inspired by the martial lore of history, legends and stories taken directly from the dreamscapes of heroic fantasy. Our products are manufactured by an eager band of artisans made of passionate LARP players, martial arts practitioners and hardcore gamers. Playing is a fundamental part of the company's ethos as it focuses our creative energies and drives us to create new exciting weapons models. best foam weapon to play with.
No results were found for the filter!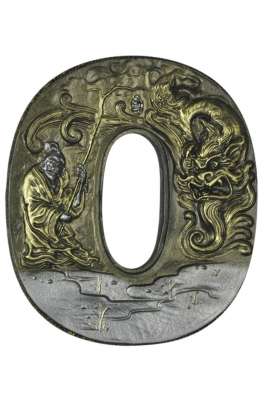 Tsuba
The Tsuba is an interchangable guard for the katanas and Musashi Wakizashi. It will not fit on the Tanto or on the Ninja, which have integrated guard.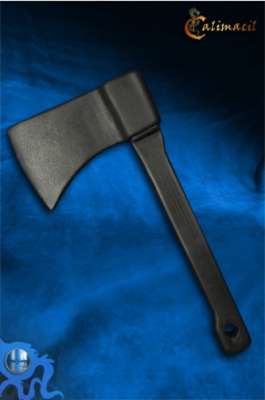 Urios Throwing Axe
LEGEND At the close of the Second Age, Frandruin, Lord of the Dark Elves, lusted deeply after the gold and affluence of the Obsidian Mines and their king, Urios. Leading his army of deadly archers in an attack against the unsuspecting...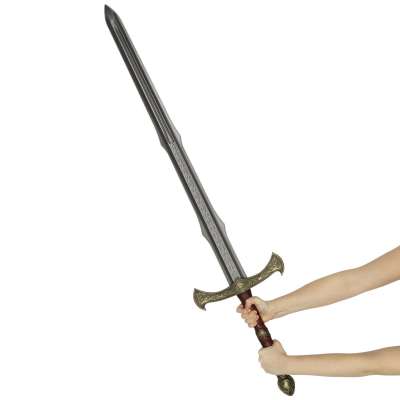 Valhendyr -The Seyrawyn Two-Handed Sword
Legend Who never heard of the feats of the Moerr Rekkr Raudr d'Odinn, the Glorious Red Warriors of Odin? Everywhere they ventured, their chief, Torfa the Just, inspired respect both by his knowledge and by his actions. Attributing his...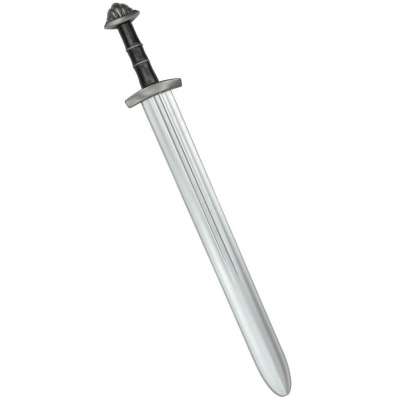 Viking II
LEGEND An historic battle took place on the 14th of October 1066 between King Harold II of England and William the Conqueror, Duke of Normandy. The Duke invaded England with 7,000 soldiers and confronted King Harold's army, which had...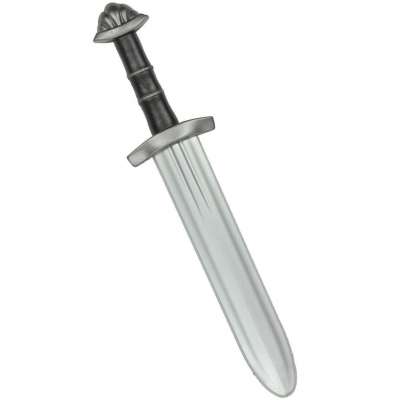 Viking II Dagger
Freydis was one of the leaders of a dangerous expedition to Vinland. Many perils awaited her and her group: hunger, disease and strange natives with unknown weapons and tactics. After her arrival, things were quick to become sour:...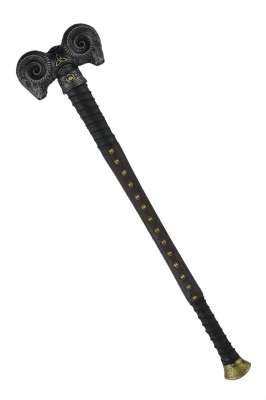 Vordr
Workshop The Vordr is the result of a collaboration between Les Éditions McGray and Calimacil. Its head shaped like two steel rams has golden details and engravings, and the brown handle is adorned with gold studs and magical runes to...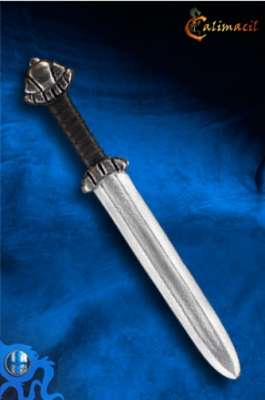 Warrior's Dagger
LEGEND The old warrior absently twirled the dagger as he took a long draw from his pipe. The dagger's point, buried in the grain of the table, sent up fine, curling shavings of wood. "Saved me life at the Battle of Taggu Pass, y' know,"...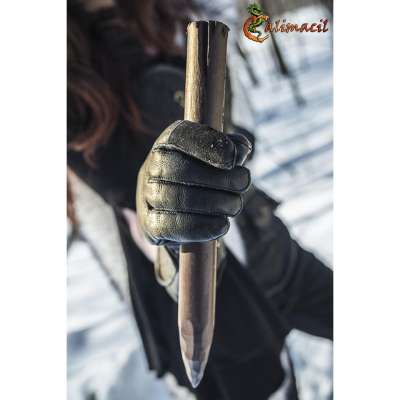 Wooden Stake
In case the curse does not succeed, this is my lucky stake. I have killed many vampires with it. I call it, "Mr. Pointy." Workshop This wooden stake is made of Calimacil foam: always safe and almost indestructible. Even better, like...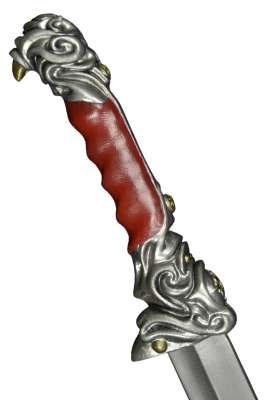 Wyvern II
Quick Overview After hundreds of years of bloody wars between the Elves and their dark counterparts, things seemed to slow down a bit. But it was only an illusion: the dark Elves were busy preparing their next trick. Their black weapon...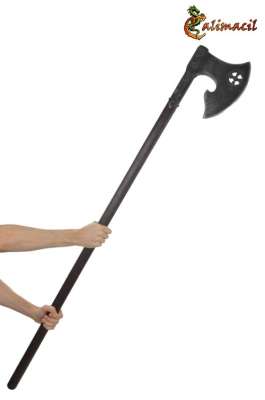 Yngvar the Raven Feeder - Baruk
Quick Overview A few hundred years ago, our country was peaceful. Everything came to a stop once we were attacked by the southerners. In front of their armies, our lumberjacks couldn't defend themselves, let alone the land and its...