Products from Wicked Replicas
Wicked Replicas range of 'battle' ready play weapons are unlike anything you've seen before. Fun, safe and durable, they are made from quality rubber and hand finished for an authentic battle worn look.

Wicked Replicas play weapons look so realistic you almost need to look twice before running your hand down the blade of our Samurai Sword. You won't get splinters from our Ogre's Club or split in two by our Axe of Doom. Our entire range has been tested for safety and durability.

Please note: Your game system may not allow Wicked Replicas during play. Of Science & Swords provide no refund to customers that have made purchase in error.

No results were found for the filter!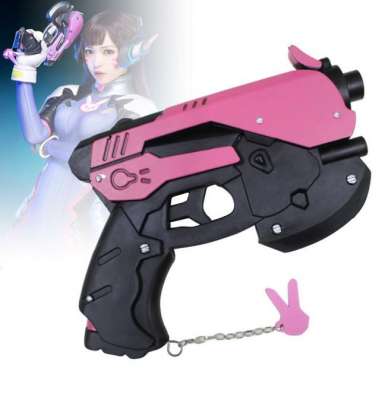 D.Va's Pistol Replica
D.Va is a former professional gamer who now uses her skills to pilot a state-of-the-art mech in defense of her homeland. She is a very competitive individual, and coupled with her pro-gamer skills, this makes her an extremely effective...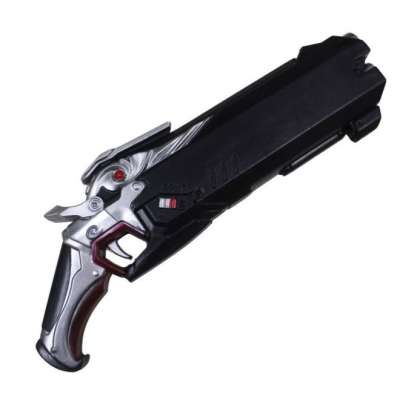 Reaper's Hellfire Replica
Reaper is a short-ranged flanker and one of the deadliest heroes in the game up close, with even Tanks like Reinhardt and Roadhog melting under the power of his Hellfire Shotguns. Reaper's relative simplicity makes him a good hero for...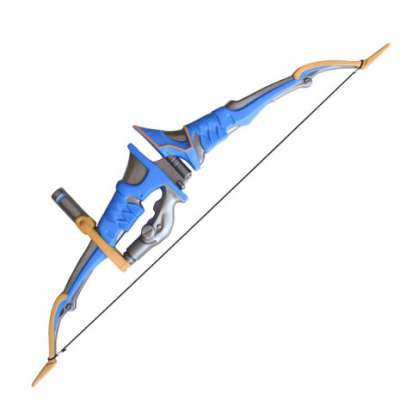 Hanzo's Bow
This replica of Hanzo's Bow is made from foam/latex and is 90cm overall. The draw weight of this bow is not suitable for archery purposes.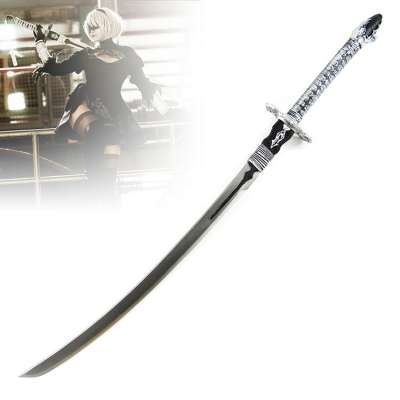 NIER: AUTOMATA Virtuous Contract
This game starter sword is made of foam/latex and is 104cm overall. Please note that this item may not be suitable for use at your game.