Products from Wicked Replicas
Wicked Replicas range of 'battle' ready play weapons are unlike anything you've seen before. Fun, safe and durable, they are made from quality rubber and hand finished for an authentic battle worn look.

Wicked Replicas play weapons look so realistic you almost need to look twice before running your hand down the blade of our Samurai Sword. You won't get splinters from our Ogre's Club or split in two by our Axe of Doom. Our entire range has been tested for safety and durability.

Please note: Your game system may not allow Wicked Replicas during play. Of Science & Swords provide no refund to customers that have made purchase in error.

No results were found for the filter!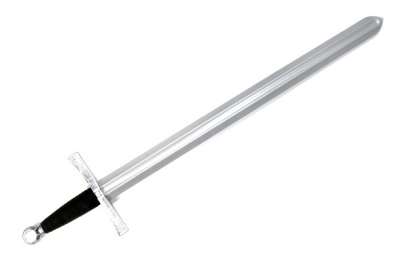 Ancient Templar (Gen II)
The Ancient Templar Sword will impress you with its thick black leather wrapped handle and solid build. Join the Knights Templar in a crusade against your friends with this awesome battle ready LARP sword. The GEN II Battle Legend swords...
Anduril, Sword of King Elessar
At the end of the Second Age of Middle Earth, Narsil's blade was shattered as Elendil fell during the last alliance of Elves and Men in the great battle against Sauron. Isildur, Elendil's son, then used the broken hilt of Narsil to cut...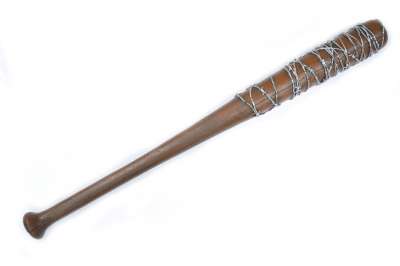 Barbed Wire Anti Zombie Baseball Bat
The GEN II Street Fighter Bat has insane attention to detail and uses our propriety blend of memory foam and core to create the well know GEN II formula. Inspired by the bat Negan welds in the Walking Dead and looking as real and bad ass...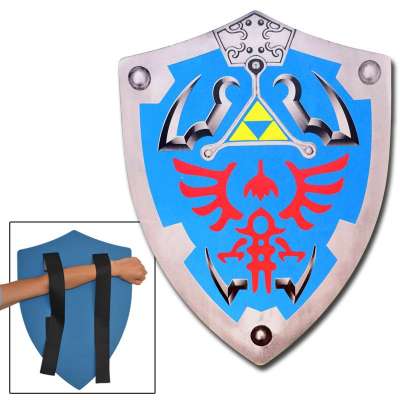 Basic Foam Shield
In the event of a water temple, this sheild may be used as a flotation device.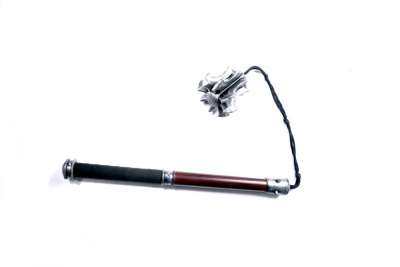 Battle Legends Medieval Flail Gen II
The Middle Ages was an extremely violent era in history featuring battles in both Europe and the Holy Land when the crusades, and the crusaders who fought them, were numerous. Feudal Lords and Knights used such weapons as the Flail in...
Buffy's Scythe of the Slayer
The GEN II Buffy LARP Scythe looks amazing and uses a simulated Ostridge skin wrap with usual soft GEN II proprietary foam and latex finish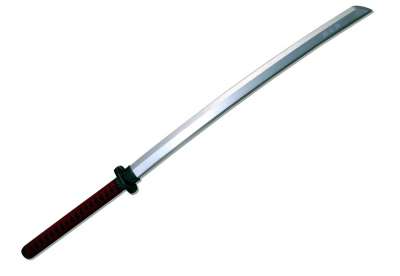 Bushido Katana (Gen II)
Samurai are possibly the ultimate Battle legends. The samurai's Katana was considered his 'soul' and was his most important possesion. In battle, the Samurai used their Katana with surgical precision, capable of ending a duel with a...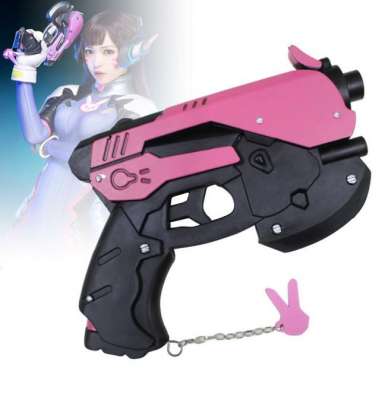 D.Va's Pistol Replica
D.Va is a former professional gamer who now uses her skills to pilot a state-of-the-art mech in defense of her homeland. She is a very competitive individual, and coupled with her pro-gamer skills, this makes her an extremely effective...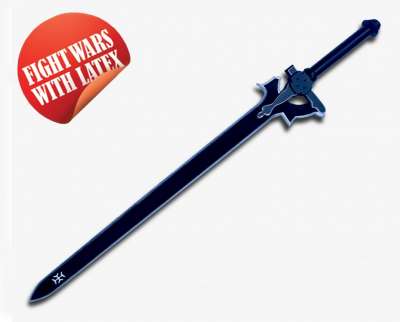 Elucidation
A sword inspired by the most popular series of 2014, it is perfect for cosplay and durable enough to play with.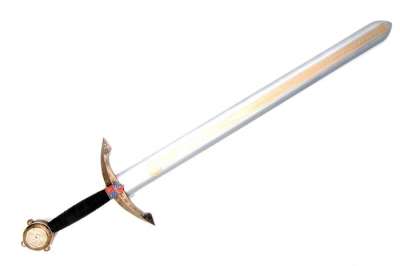 Excalibur (Gen II)
The Legendary Excalibur is now yours to own whether your 5 or 65 years old, defend Camelot with this highly detailed and battle ready LARP weapon The GENII Battle Legend swords have a softer foam and updated core making them approved for...