Products from Bescon Dice

No results were found for the filter!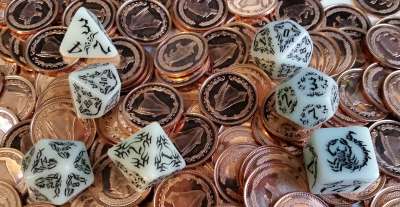 Dark Elven Dice
Delivered in a fantastic felt lined gift box, these 23mm Dungeon or Dragon ready sets contains: 1D4 1D6 1D8 1D10 1D10 percentile 1D12 1D20 Gift suitable box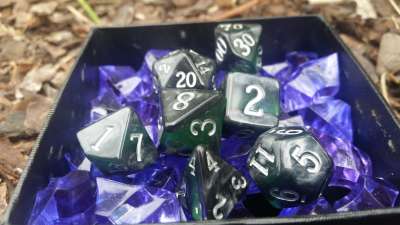 Gem Vine Dice
Stratified gems, hewed from the raw eart, by the mighty dwarves! A lovely set of seven stratified Polyhedral dice for use at games. Includes: 1D4 1D6 1D8 2D10 (one marked for use in percentile rolls) 1D12 1D20 Storage box included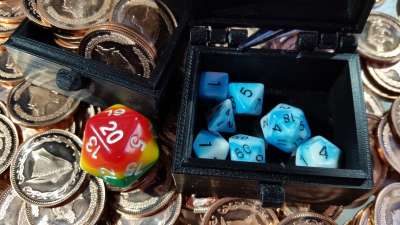 Miniature Dice
Sometimes you need ot be able to whip the dice out at a time that no one is expecting it. These tiny dice are perfect for any flambouyant bard or risk taking rogue looking to add a touch of flair with slight of hand... ... or general...