Products from Rawblade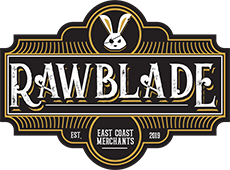 Rawblade is a B2B company, focused on the world of medieval reenactment and LARP. Rawblade tries to contribute to the market the know-how of Spanish crafts, with a long tradition of furs and leather, as well as steel. Inspired by the famous Toledo steel, Rawblade develops a set of armours and chainmails.
The human team, behind Rawblade, is formed from the experience acquired at www.eviltailors.com, as well as the various platforms that have been integrating it over time, such as El Taller de la Rosa, or Iron Buta. The hard work, in designs and ideas, that make up the Rawblade catalog, is the result of inspiration in the world of medieval fantasy that has accompanied us since childhood. We believe from Rawblade that we can offer a quality wardrobe at a very competitive price.
We try to use products and producers, from Spain. Being so that both hats and leather goods, they are made 100% in Spain, adding the seal of quality of our crafts.
No results were found for the filter!