Products from ThinkGeek

ThinkGeek started as an idea. A simple idea to create and sell stuff that would appeal to the thousands of people out there who were on the front line and in the trenches as the Internet was forged. ThinkGeek started as a way to serve a market that was passionate about technology, from programmers, engineers, students, lovers of open source, to the masses that helped create the behind-the-scenes Internet culture. Three out of the four founding ThinkGeek members started an ISP in the Northern Virginia area way way back in 1995. We couldn't afford Solaris, learned about a free UNIX-like OS, and spent almost an entire day downloading it onto over 50 floppies for installation on an old 486 laptop with no cd-rom (thanks Slackware!). After a few years with the ISP gig, the ThinkGeek idea popped into our heads, and, operating out of a spare room at the ISP office we setup shop and launched the site on Friday the 13th, 1999... All the founding members are still in town, and we've continued to grow our product line, expand our staff (including several canines) and enhance the way we interface with customers. Who would have thought...
No results were found for the filter!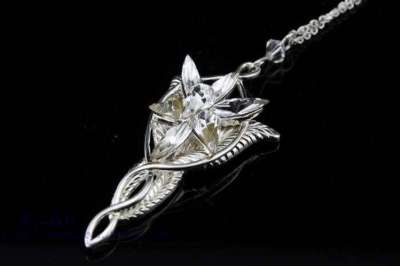 Arwen's Pendant
A requirement for any Lord of the Ring\'s cosplayer or just a nice piece of jewlery to own.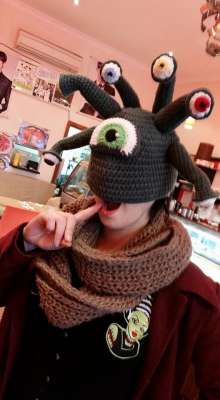 Beholder Beanie
If beauty is in the eye of the beholder, you're going to be very attractive indeed! Also warm. Very warm.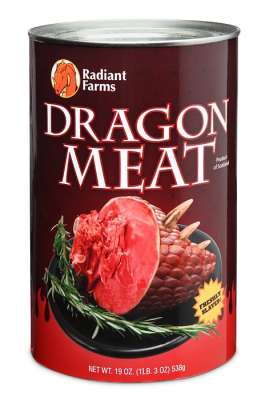 Canned Dragon Meat
Fans of Radiant Farms' Unicorn Meat are probably looking at this product and thinking, "Wait a minute, ThinkGeek! Isn't Radiant Farms in Ireland and don't the nuns believe in nonviolence and wait until the unicorns die of natural causes...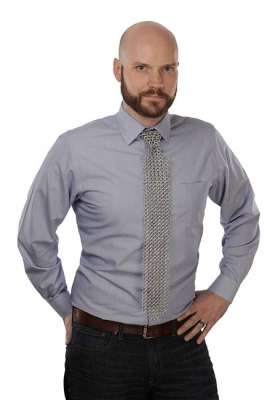 Chainmail Necktie
PREPARE TO DO BATTLE The guys at ThinkGeek are expertss on geek style. After all, they've been churning out geeky shirts long before it was cool to be a geek. So it should be no surprise that one day during a secret meeting in the dark...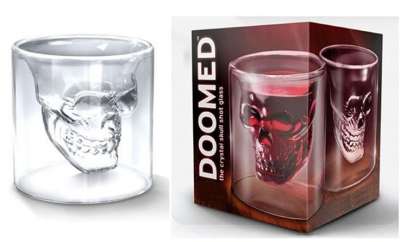 Doomed skull shotglass
This formidable shot glass is Fred's tribute to the Skull of Doom, which Mayan legend claims has the power of life and death, the power to heal or to smite, the power to create miracles. We make no claims beyond these: This glass will...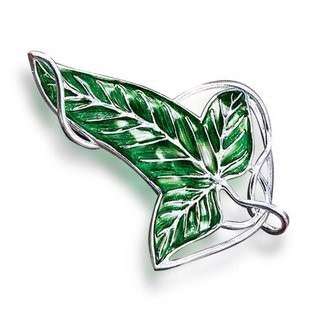 Elven Brooch
Let people know you're on a quest, possibly for some sort of ring, possibly which is unique... THEN THROW IT IN A VOLCANO! But keep the brooch. The brooch is lovely. like a precious...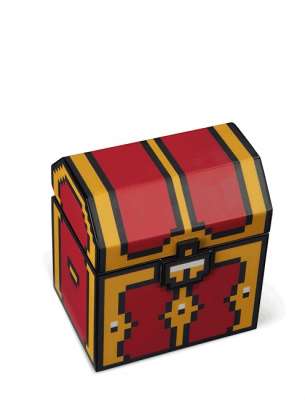 Legendary 8-Bit Treasure Chest
Quest for Storage In real life, just like in video games, you gather all sorts of treasures along the way and eventually run out of inventory slots in which to put them. Too much bling. Not enough storage capacity. You could attempt to...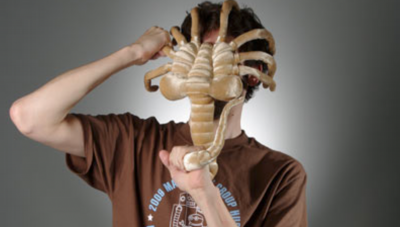 Plush Facehugger
You're five year old will love it as it provides all the hugging they could want, and your friends will love watching your child squeel with delight that certainly isn't terror as they get why it's so hilarious. Alien Facehugger Plush...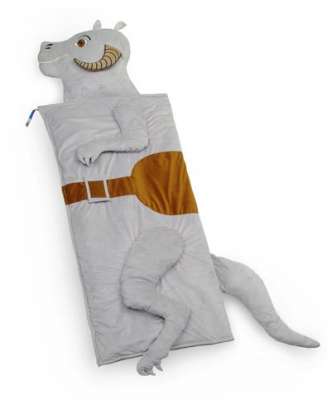 Tauntaun Sleeping Bag
SLUMBER IN THE BELLY OF THE BEAST In the sub-zero wasteland of the planet Hoth, only the strong survive... and of course those lucky Jedi protected by the thick skin of a Tauntaun. Now after exhaustive movie viewing research and analysis...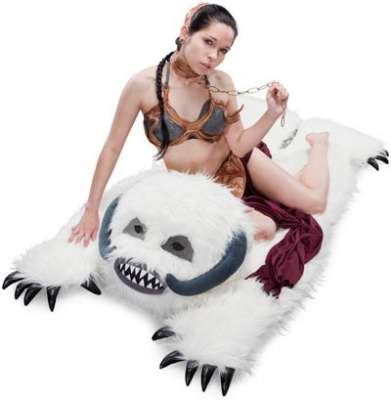 Wampa Floor Rug
Capture Your Own Hoth Snow Beast Here at ThinkGeek we pride ourselves on offering nifty products covering all aspects of the Empire Strikes Back story... since it is the 30th anniversary and all. Last year we launched the coveted...