Products from Wulflund

Wulflund was founded in 2005 probably as the first Czech pagan and re-enactor's shop. Since that time we have devoted most of our life to this passion. We know that a connection to our history is an essential part of our future.
Together with skilled smiths, armourers, jewellers and leather workers we established our own product line - especially weapons, armour and jewellery. Our products are continually in a developemental process and they reflect the specific requirements of re-enactors during combat. We deliver worldwide, indeed our arms and armour are sent to many members of the prestigious Battle of the Nations, which is an international Historical Medieval Battles (HMB) world championship.
Wulflund has two physical stores in Prague, we are worldwide retailers and manitain our own workshops.
No results were found for the filter!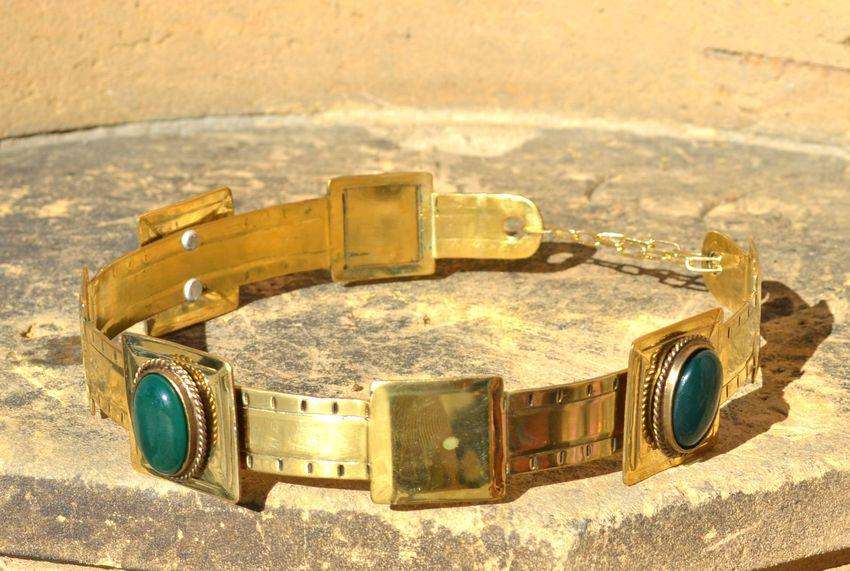 Arthur Crown
A handmade crown that suits any medieval lord of the land. Please note that Wulflund jewlery is handmade at the time of order and there may be long wait times for out of stock items.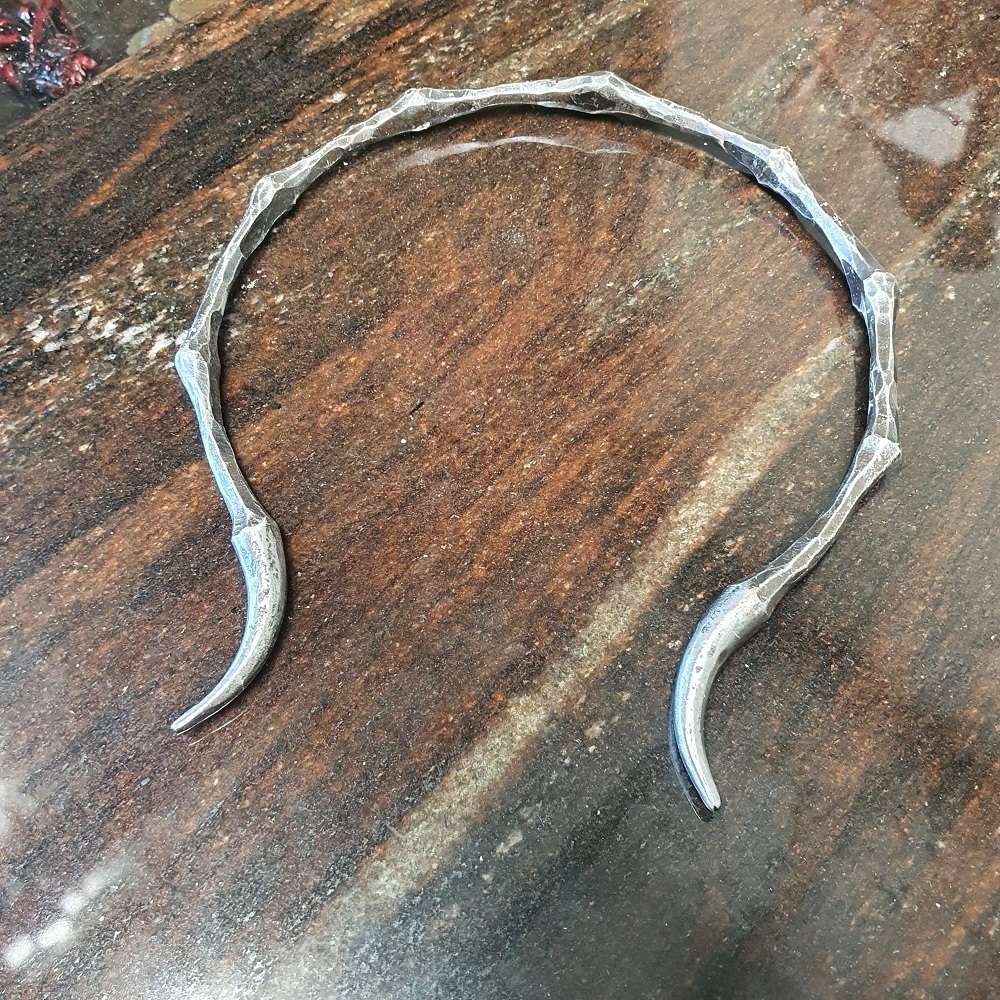 Bioindustrial Neck Torc
GOTH GOTH GOTH! Or Cyberpunk, as that's the new buzzword we suppose. This Torc necklade does kinda look like it could reach out and stab someone though. Available in three sizes, small (up to 38cm circumference), medium,(up to 42cm...
Braided Brass Viking Necklace
A hand made brass torc, with and easy hook PLEASE NOTE : These torcs are lovingly hand made to order in the Czech Republic. If they are not in stock at the time of your order there may be a prolonged wait before delivery.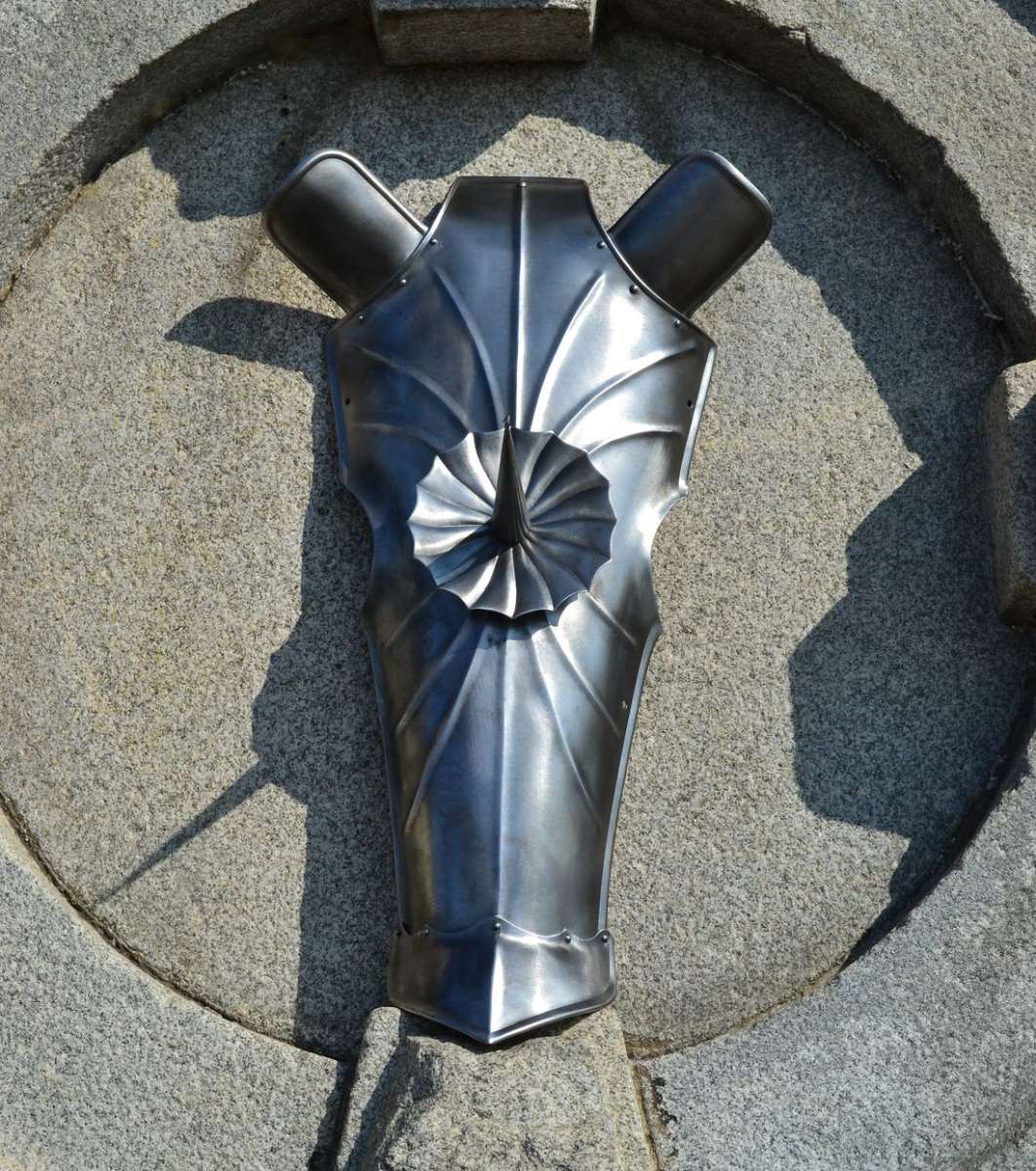 Chanfron (Horse Helmet)
During the late Middle Ages as armour protection for knights became more effective, their mounts became targets. This is a decorative piece and an example of a chanfron, which protectes the horse's face from the ears to the muzzle.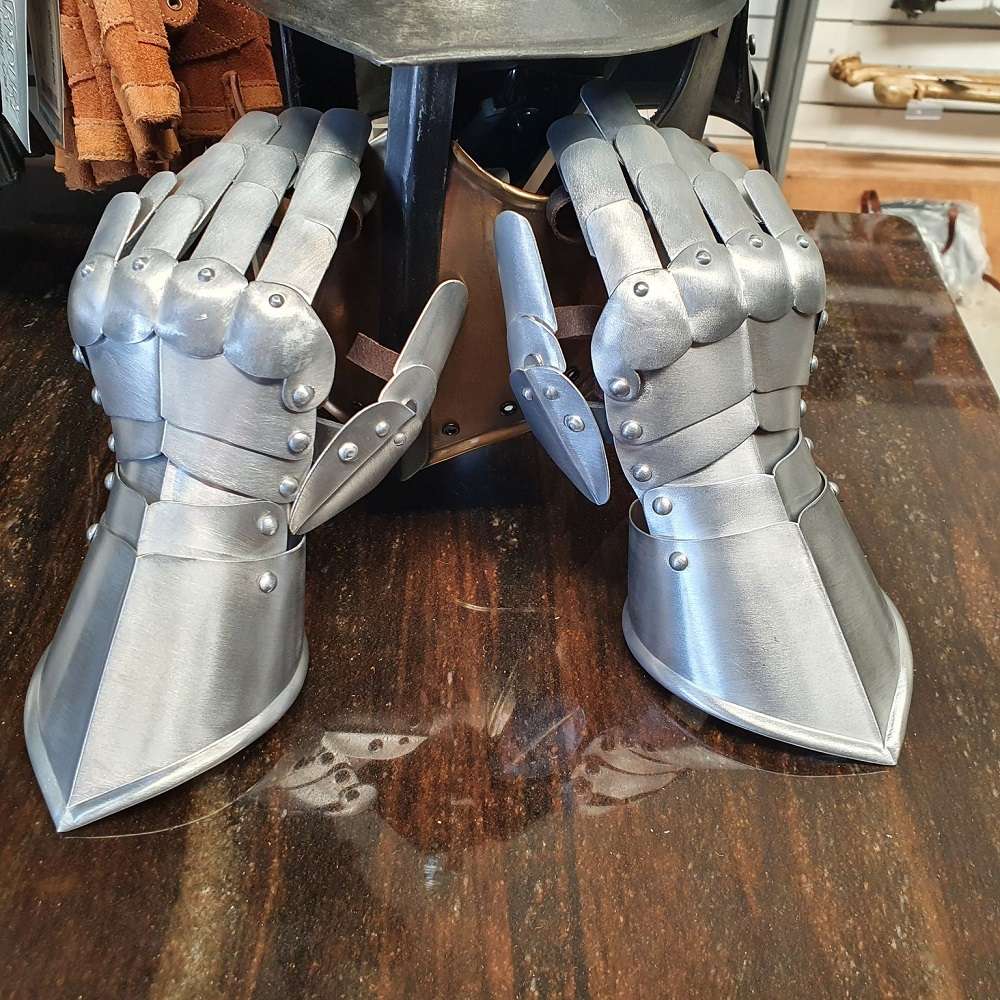 Children Sized Gauntlets
Children love the idea of giant metallic fists. However, steel gauntlets meant for adults are pretty expensive, and probably likely to damage the child and all those in their immediate vicinty. Rather than steel Wulflund 's child sized...
Cromwell Gauntlets
The name Cromwell is thoroughly associated with protective handwear. We're unsure if these are named for Sir Thomas or Sir Oliver Cromwell. Both had a hand in protecting people, being lawyers and landed gentry. It's probably not for Sir...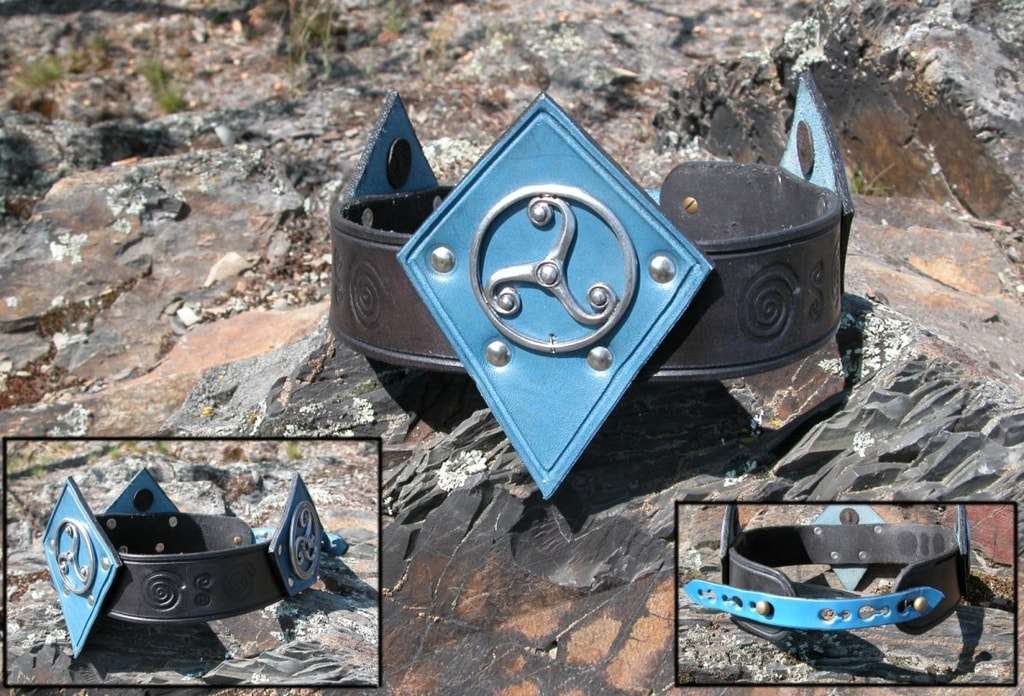 Crown of Celtic Kings
Originally designed crown for LARP (fantasy games). It is made of leather and 3 metal amulets, three natural forces - FIRE - WATER - AIR.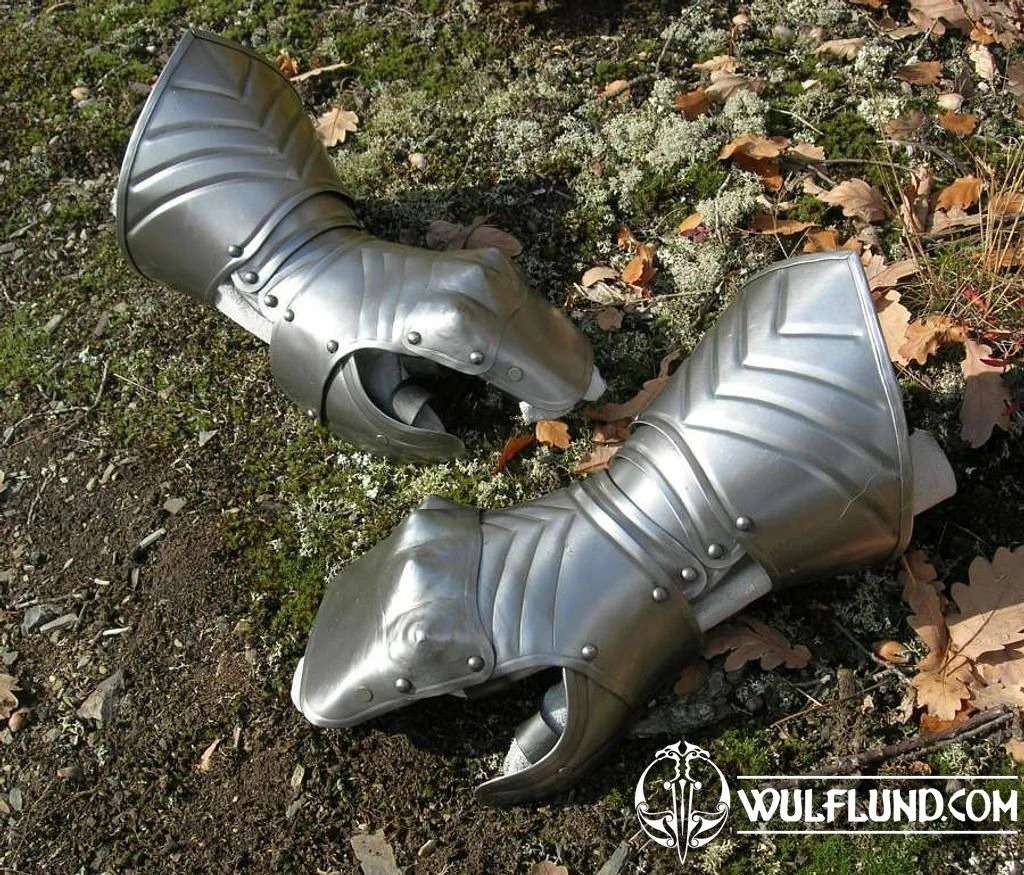 Deluxe Medieval Mitten Gauntlets
Fully functional polished medieval mitten gauntlets for combat. Beautifully fluted, these will protect your knuckles and look good doing it.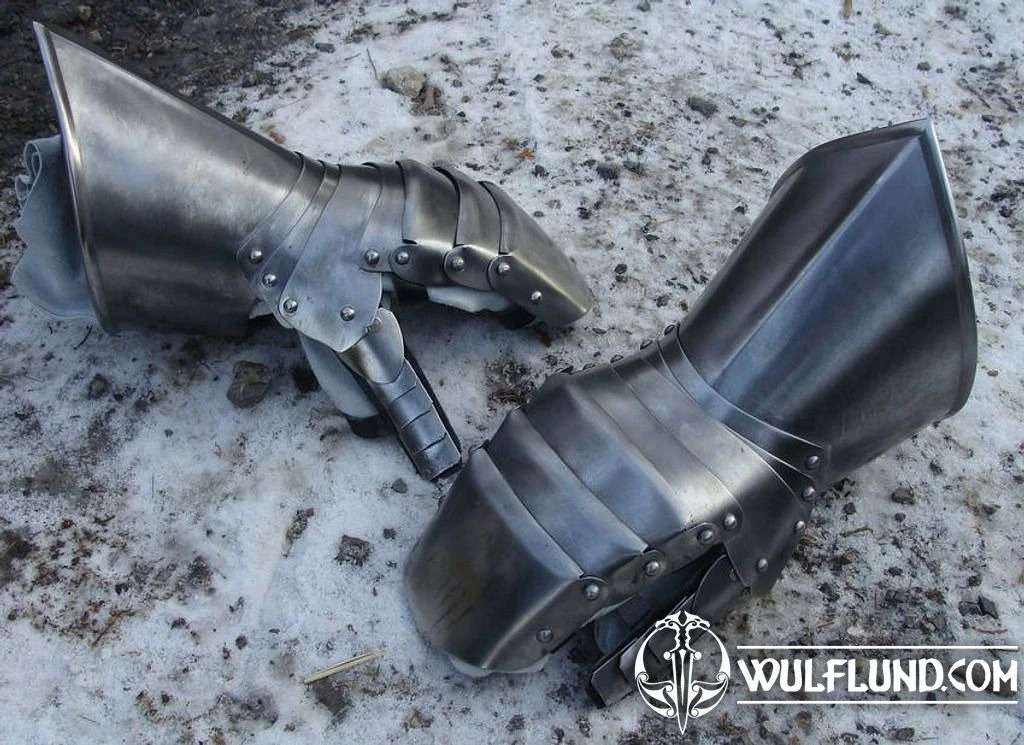 Fist Gauntlets
Pair of the gauntlets with thickness of material approx. 1.0 - 1.1 mm. Leather gloves are included. Handmade in the Czech Republic.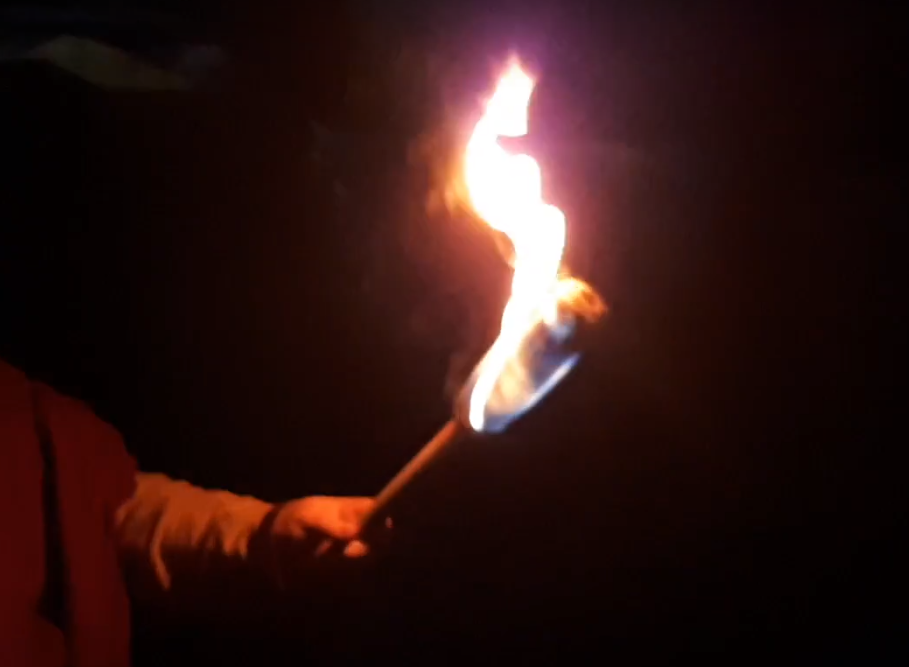 Flaming Torch
As seen in the hands of your favourite angry mobs! This torch provides that extra realistic lighting for your LARP or reenactment event. Natural materials are used: wood, natural textile and non-toxic paraffine. These materials guarantee...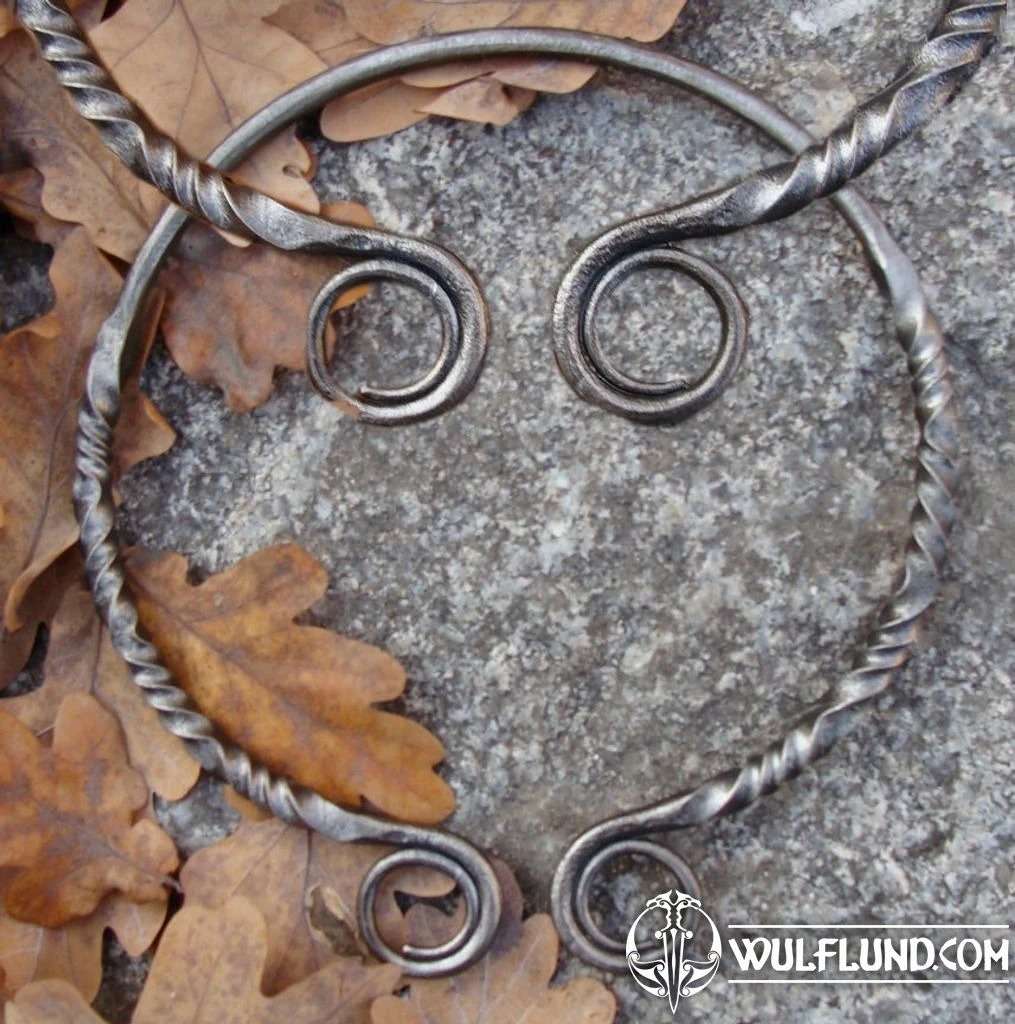 Forged Celtic Neck Torc
Hand forged iron torc - screwed with volutes Available in three sizes, small (up to 38cm circumference), medium,(up to 42cm circumference), and large (up to 46cm circumference), PLEASE NOTE : These torcs are lovingly hand made to order...