Here at Australia's best LARP supplier, the most commonly asked question we get is "But can I thrust with it at Swordcraft?"
The second most commonly asked question we get is when are we going to get a certain item back in stock.
We place regular orders for most products (and if you've got a back order with us for a product rest assured we have definitely placed an order for that item) with our suppliers. But sometimes stuff doesn't arrive even though we've ordered it. Sometimes there's been production issues so it's delayed. Sometimes it's as simple as a guy in their warehouse just overlooked one item in an order of hundreds and unfortunately it was that thing you wanted.
And that leaves you, dear customer, eagerly checking our website on a daily basis to know if we have more of that thing in!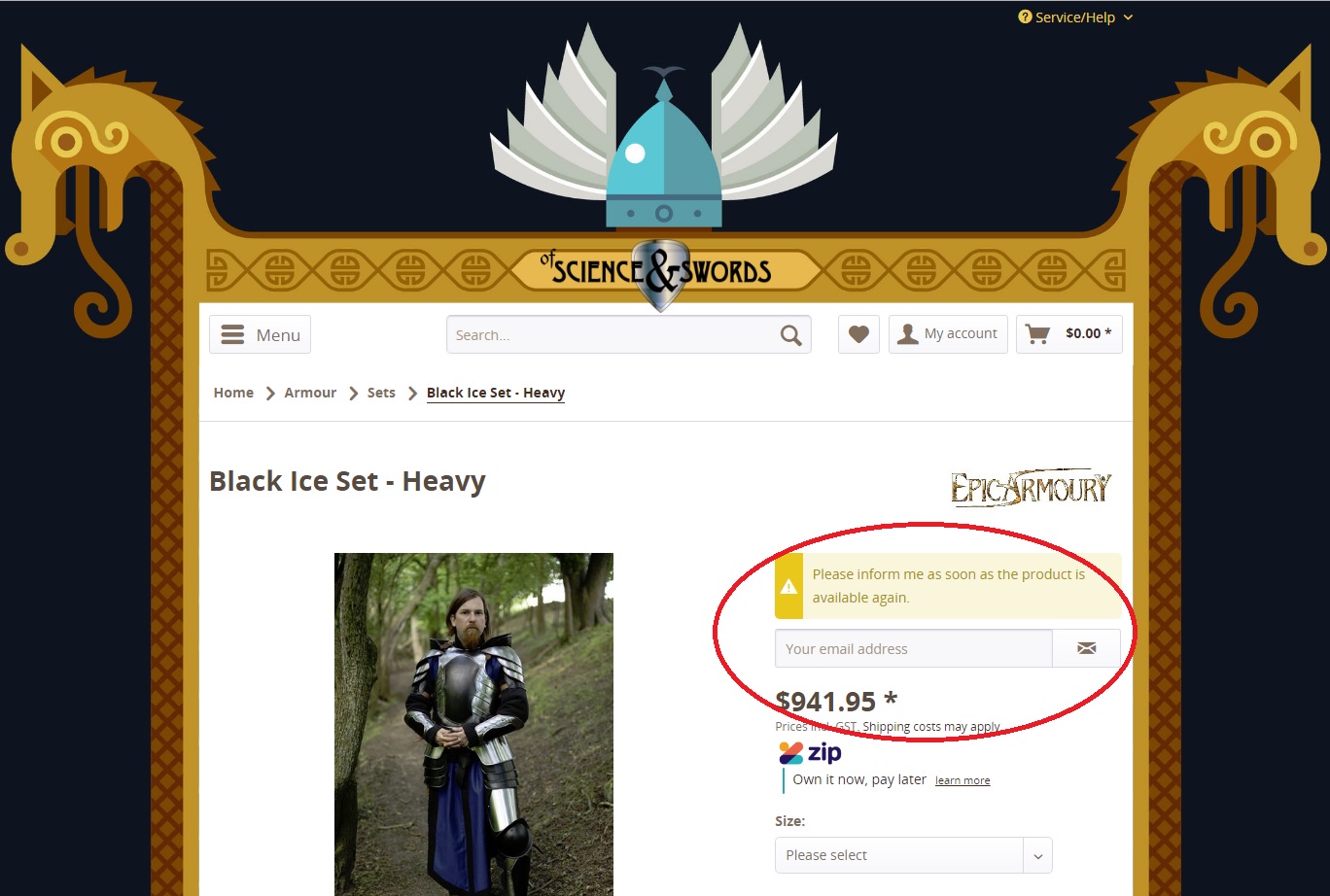 But worry not for we've finally managed to get In Stock Email Notification working!
If a product is currently out of stock with us and you really want it you may now simply place your preferred email address in the box. It doesn't even have to be the email address you signed up with. When we get a shipment and stock levels are greater than zero you will receive a notification that the product is back in stock.
Now it's important to note that this is a two step process. Three if you're after something in a particular size and/or colour.
Before putting in your email address make sure you have selected the specific variant you want to know about rather than the generic item.
After putting in your email address you need to go to the email you'll receive in just a moment and confirm you want notifications.
We're aware it's a little tedious, but we don't want other people signing someone up to heaps of notifications as a prank.