Products from Calimacil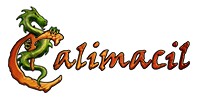 Founded in 2004 in the cold windswept plains of the eastern Canada, Calimacil set out from its inception to become a world-class supplier of high-end LARP and historical re-enactment foam weapons. Our lavishly decorated designs are inspired by the martial lore of history, legends and stories taken directly from the dreamscapes of heroic fantasy. Our products are manufactured by an eager band of artisans made of passionate LARP players, martial arts practitioners and hardcore gamers. Playing is a fundamental part of the company's ethos as it focuses our creative energies and drives us to create new exciting weapons models. best foam weapon to play with.
No results were found for the filter!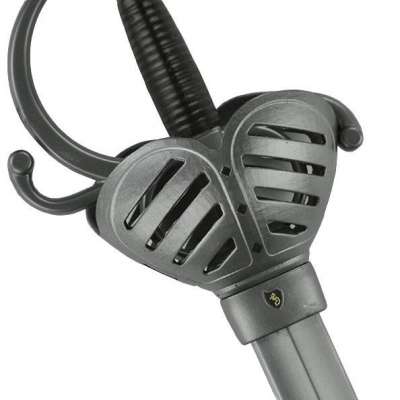 Agrippa Guard
The Aggripa Guard is an interchangable guard for the rapier swords. It will also fit the Calimacil Katana, Wakizashi, Cretzer daggers and swords.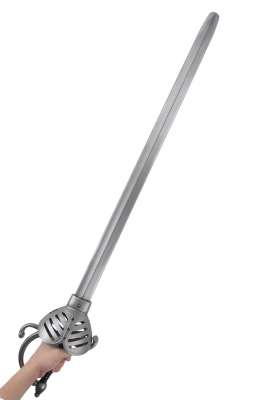 Agrippa II The Destreza
My name is Baltasar De La Rosa and I'm here to destroy your life like you ruined mine. You do not know me but 25 years ago you slaughtered my family and besmirched the honour of our name. Unfortunately, your men missed a small child...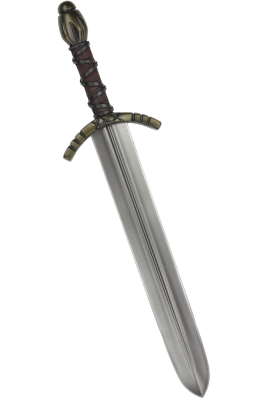 Alesia Bulwark of Gaul - Dirk
Legend Vercingétorix trusted companion until the very end, it sealed his fate through the surrender. It is said that Cesar took it from the weapon dropped by the Gaul chieftain, and always kept it close to grant him luck on his future...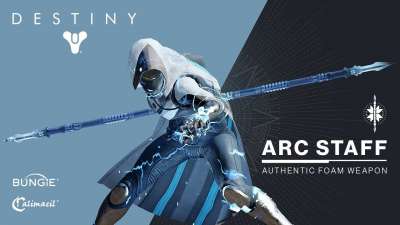 Arc Staff - Official Destiny Foam Replica
From Bungie 's critically acclaimed first person shooter, Destiny , the Arc Staff is an official replica crafted and designed from original in-game assets. Made of safe foam, it is soft enough to ensure a safe usage in mock combat, but...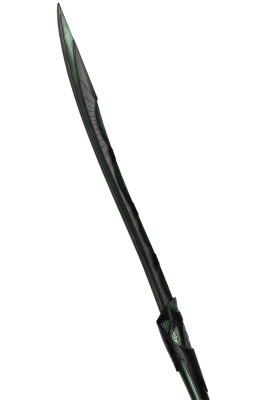 Arkhol - Dark Elf Naginata
Legend The fresh carcass of the arachnid was laying at the foot of the initiate. Still exhausted from the fight, he knew he could not stay longer in the middle of the viscous nest of these chitinous creatures. Grossly cutting the giant...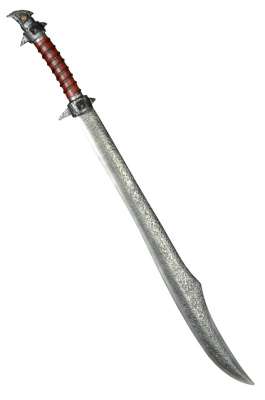 Baen Si Cry of the Morrigan
Quick Overview It is well known that Orcs are great and ruthless warriors. However, they are not the best blacksmiths of the kingdom. That's why, during their endless pillages and looting, wise fighters take the best weapons of their...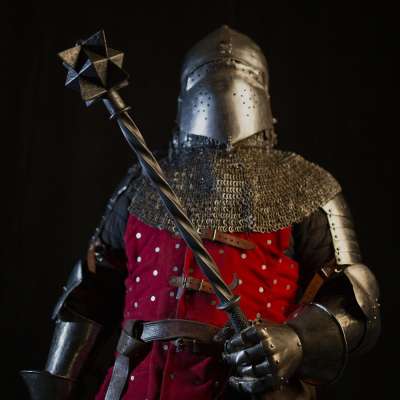 Bailiff's Mace - Kingdom Come Deliverance Replica
Divish, along with Radzig and Hanush, has agreed to invite some of the citizens of Rattay, including the Skalitz refugees, to move to the area of Pribyslavitz. The Lord then appoints Marius to be in charge of the land parceling and...

Basic Plasma LED Saber
Calimacil have gone and done it. They've finally made a light up sword that hums, and doesn't shatter when you hit things with it excessively! You can now live out your own epic Space Opera battles! Foam Our unique foam is perfectly safe...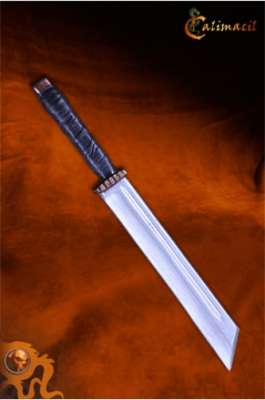 Beowulf Scramasax Dagger
LEGEND Do not be fooled by its apparent simplicity young tribal defender. This first weapon we offer you on this, the day of passage into adulthood, is the symbol of our clan whose roots go back to the great Beowulf who used his to...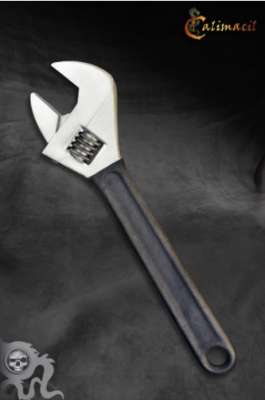 Big Bertha Spanner II
LEGEND I am the guardian of this fortified crossroads trading post.We repel attacks from the Outside with a determination that borders on obsession. This new dawn is but an illusion, we're prisoners of an eternal nightmare where...